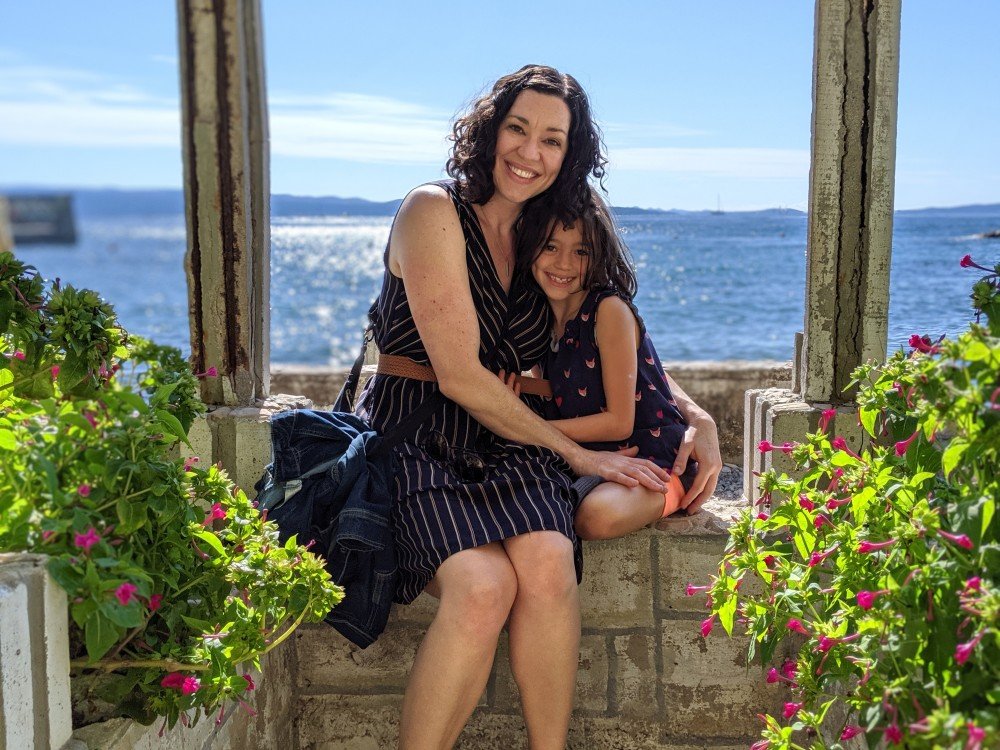 October 5th, 2019
After eight months of planning, myriad discussions and destinations hatched and retracted, the three members of the Park family have temporarily uprooted from Eugene, OR for a four-month journey to Europe and Asia. My eleven years at the University of Oregon as an Instructor have afforded the opportunity to go on a Sabbatical and it quickly became apparent that those who disrupt their routines often get the most from such academic "recharges".
Keeping the annual Oregon Winter weather in mind, we opted to start the trip in Croatia. I have fond memories of the country that I still hold from visiting 18 years ago, and it felt like the right starting location to share with the family. With hopes of catching a bit of swimmable weather in the Adriatic Sea, we flew into Split, the largest city on the Dalmatian coast (pop 180,000) and home to many of the film sets of Game of Thrones (Targarean Dragon's lair anyone?). Prior to the mania of HBO's show, Split is also famous for being home to the 4th C Roman Emperor Diocletian's palace, located right on the waterfront.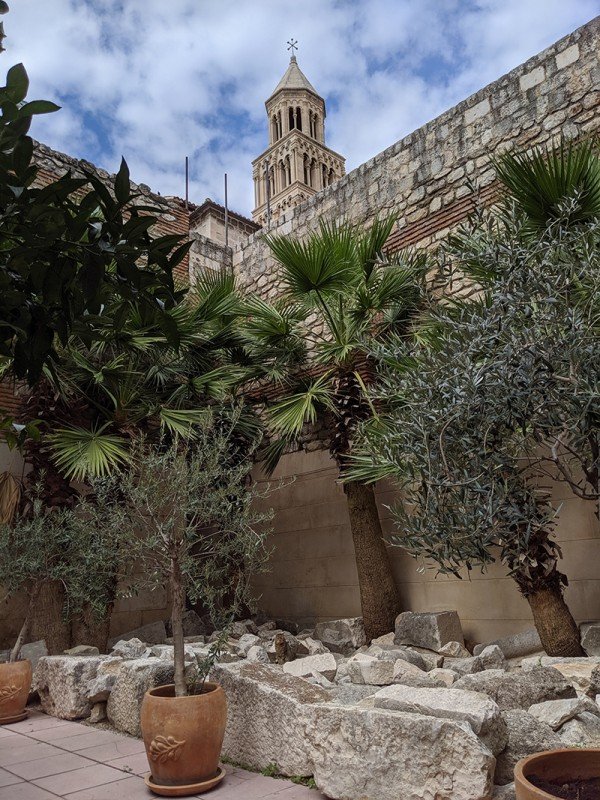 We have spent the last three days wandering around the old city, and the lairs of the palace, mostly seeking out the affections of (the many) wild cats and touching marble stones that have been at rest for seventeen centuries. We also stumbled upon the old tradition of "klapa", aka a cappella, in this iconic roofless dome. Note the bell tower peeking out into the sky.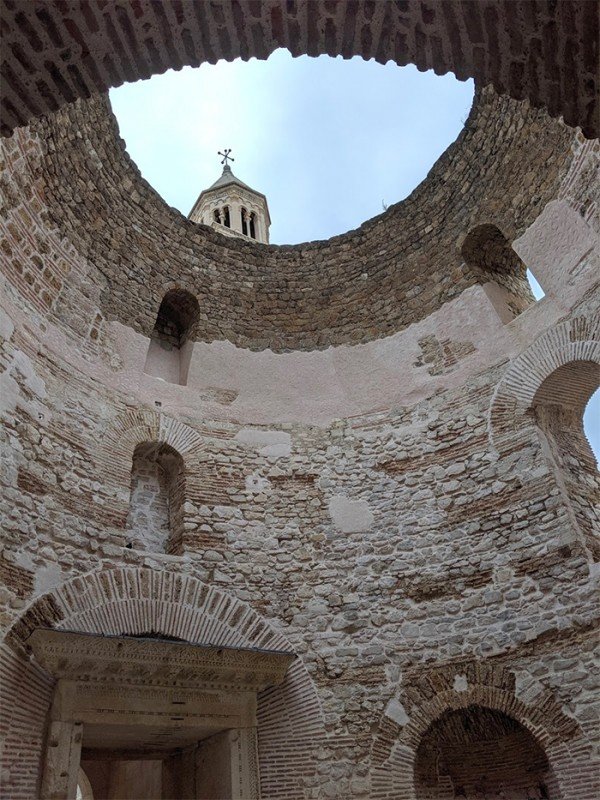 With a little swimming here, building out routines to school Ada at home, and a bike rental to explore the hilly park Marjan (pine and cactus covered hill flanking Split), we have had a fine visit to Split so far with many more experiences to come.
Transcription of Ada's experience thus far:
"I like the beach a lot. It is very fun with small waves because you can go far in the ocean and not get hit by a big wave. It is crazy that the ruins are really, really old. And the thought of them being built sounds like really hard work! I like that there is an underground market. And there are a lot of restaurants and shops in the less fancy parts. I have seen a lot of pigeons going  around in the area. There are lots of cute cats, and grouchy cats, but they are all cute to me. I saw a cat that was so friendly and it play-bit me. I like that fact that it is Fall, and it's still sunny sometimes. When we are at the apartment there was a GIANT creature that looked like a cricket. It was roughly a little longer than my middle finger. When we were at the market, I saw lots of necklaces that were literally made out of coral and they were coral colored – amazing! By the way, my favorite color is coral. In the ruin part of the market I saw one cat and that cat was kind of grouchy, but anyways it was really cool. That's all for the city part.
On the plane, it kind of sounds weird because we're high up in the air and I bet it's really cold. I like that there are little food carts that are pulling food and drinks, and there are table to put them on. On the plane I ate some kind of pasta thingy and dessert thing, and I also had some bread and slaw and it had horseradish, so I didn't like it all (Condor Airlines  btw, German airline – parental note). I don't like that the toilets flush really loud.
Tomorrow I am excited to go to the beach. I wonder what it will look like? I hope that there are a bunch of cool rocks to find because I am a rock collector! Mmmm, mmm, mmm. I can go pretty far into the ocean, even when I'm not with Mom and Dad. You can lay on your back and swim without getting hit by big waves."