October 9th, 2019
After a number of days of staying on the hill nestled between Marjan Park and the old Town Split, I'd think it's safe to say that we found a little more of a groove in our routine. Sure, jet-lag took longer than usual to beat, and Ada had a number of temperamental mood swings mostly related to conflicting desires to leave the rental house, but we found some good methods to steer clear of the madness.
One small choice that helped immensely was to rent a bicycle for a day. The psychology of economics while traveling can be tricky. Though Croatia's currency known as the Kuna is not all that favorable against the dollar, meaning domestic items such as food are quite inexpensive, that change in scale makes it challenging to "splurge" on items such as bike rentals. We can eat breakfast from a grocery store for $3.75 USD combined, so renting a bike for $12 USD seems exorbitant. That said, spending hours feeling tethered to the physical walking range of a seven-year-old (three blocks uphill and "I'm tired…."), led to a quick realization that a bike rental was worth it.

Taking turns exploring the steep paths up to the Park on bike, Abby and I independently experienced the Mediterranean pine forests that line the rocky hillside. The windswept pine forests look rather like Cypress trees that grow in the Northwest. Peppered underneath are numbers of large cactus plants and white crushed rock paths that resemble the decomposed granite stone in the Sierra Nevada foothills. I humble little church located half a mile into the park – dates back to 1260AD!
After five days of exploring the Diocletian Roman palace of Split and in watching Ada using her version of scientific method to suss out the best tasting gelato flavor in the city (Lavender!), we booked a ferry to a nearby island called Hvar. I had booked an Airbnb to this island late one night a couple months ago while in a bit of work procrastination/travel-infatuation. The island is known to one crowd as a sun-drenched yacht destination (Hvar town), or as a bicycle-friendly home to the UNESCO Stari Grad Plains to others. But in my mind, the island represented something wild enough to get lost on and comfortable enough to explore with creature comforts. We took a two-hour ferry ride from Split and ended up at the charming Stari Grad (translating to "old town" in Croatian), right as the sun was setting.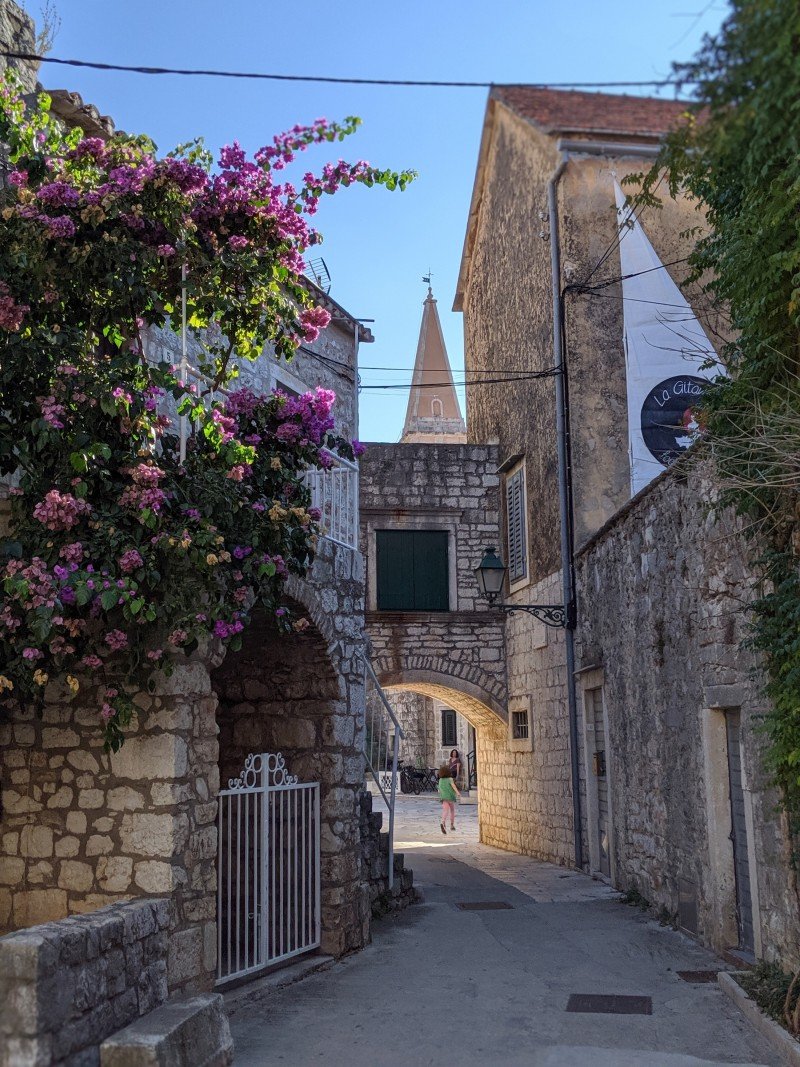 The immediate impressions of this place were positive. The old town smells of lavender and rosemary as gusts of warm breezes push around air from the cool sea across the hot dry hillsides. Olives trees compete for sunlight with grape vines, and every building here is made from old stone that matches the hilly landscape surrounding the old town. Though locating the square where the apartment was settled was a challenging (ask the florist, who asked the little old lady with cats, who yelled at the lady in the green window…), we found the spot.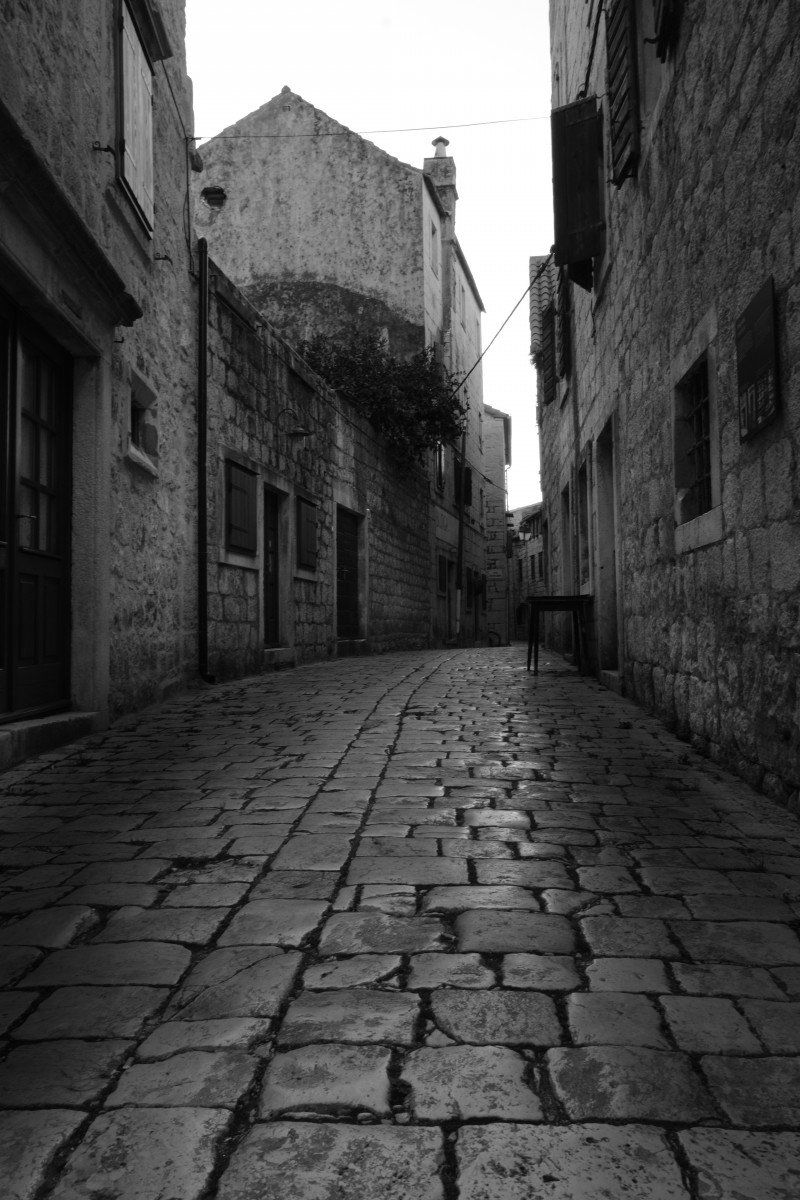 And let me tell you, I have been lucky enough to stay in many hotels and bnb's in the past, but this place is really beats them all. The two-bedroom apartment is a remodeled 16th century home set in one of the most historic town squares. The owner has great tastes in tilework and her use of space, as well as interior decoration is simply jaw dropping! A spiral staircase leads up to the bedrooms, and Ada's room has a little sunroom, as well as her own patio where we have been hanging laundry to dry. The dining room is an outdoor enclosed patio with a mix of stucco and stone that lead the eye up to neighboring building, and the galley kitchen is separated near the outside dining area. This is the first place that I have stayed where it feels truly luxuriant without being large. The kitchen and bathroom can barely fit more than a person, but we have already adjusted, and I think it's safe to say that we could stay here for a month. This place makes me rethink my own sense of American home-size largess to quality of living.
Stari Grad itself is perfectly charming. The people are kind and more welcoming to conversation here. I suppose this can be said of any small town versus city, but it feels more poignant here for some reason. October is the "shoulder" month where the locals are recovering from the busy summer months of international tourists, but we appreciate the calm and emptiness of the town much more than we miss more dining or tourism options.